B+N Referencia Zrt, as the winner of a tender announced last year, has been awarded with a contract for the provision of cleaning services at the Václav Havel Airport in Prague for another 4 years, starting on 1st January 2022.
"It is not an exaggeration to say that our company is a specialist in airport cleaning in the Central and Eastern European region. Besides the airport in Prague, we have been carrying out cleaning and disinfection services at the Budapest Ferenc Liszt International Airport" – said Ferenc Kis-Szölgyémi, CEO of B+N.
He also added: "Airport cleaning is a gem of our company. It is a constant reference point and a field of innovation for us. We are proud that, according to the survey conducted by ASQ, an independent international quality control institute, the level of hygiene at the Budapest Ferenc Liszt International Airport is outstanding."
The Gems of B+N Referencia: Airports
Keeping an airport clean requires extremely complex and diverse services. A lot of criteria need to be met. Due to the unusual 'operations' and the passenger traffic of several million people each month, airport operators set extremely strict security, safety, health-related and environmental protection requirements. Exceptional cleanliness and hygiene is a basic requirement. Other factors to be taken into consideration include flight density and differences caused by the various travel seasons. In our activities, just like in the case of departures and arrivals, time is of the essence, i.e. no delays are tolerated. It is quite common that tasks must be reorganised due to delegations or changes in the weather. This requires a high level of flexibility. At the Budapest Ferenc Liszt International Airport, our company is responsible for keeping an area of 80,000 m2 clean, including a wide range of surfaces. Naturally, owing to COVID, limitations and even higher hygiene standards have been introduced at airports.
Airports are fields of innovation for the company
Libor Holik, CEO of B+N Czech Republic and Slovakia, pointed out in connection with the new contract: "Our company has been providing its services at the airport in Prague for years, meeting the highest quality requirements. We are responsible for the cleanliness of a total area of 180,000 m2 at Terminals 2 and 3, which means a 15% increase compared to the previous contract. The portfolio of B+N includes the cleaning of hangars, administrative buildings, outdoor areas, glass walls and passenger boarding bridges as well.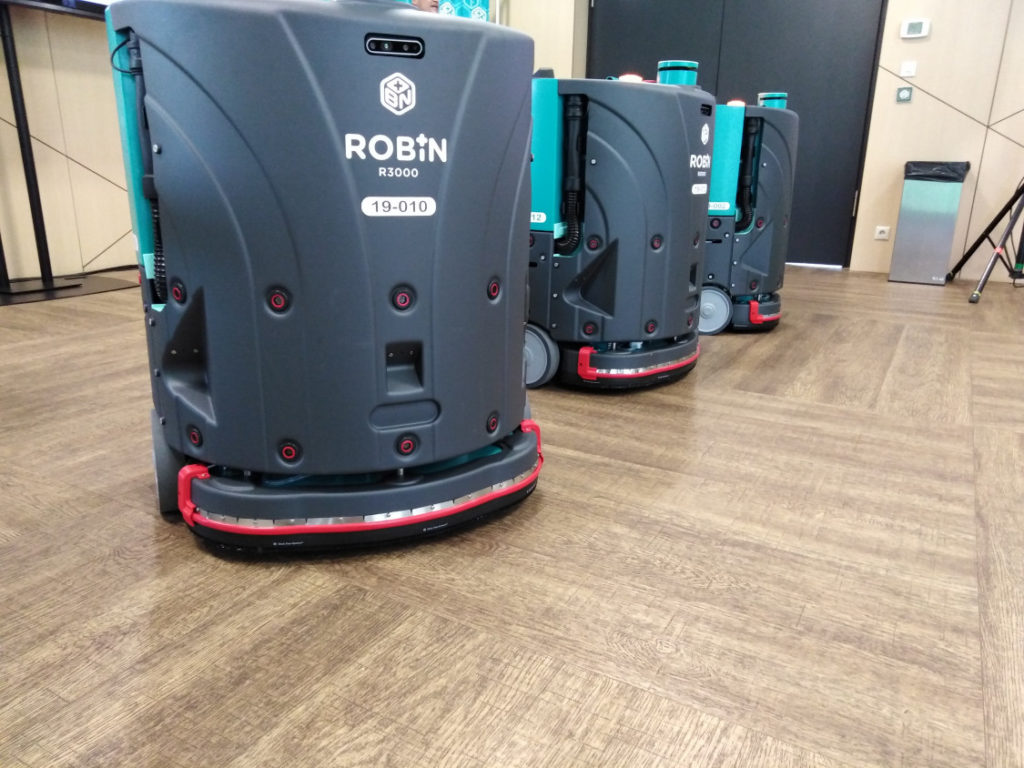 Airports are fields of innovation for the company. Our 8 autonomous industrial cleaning robots, which have set a new trend in this sector, work tirelessly at the airport in Budapest. The equipment named ROBIN R3000 was designed by the research and development department of B+N. These devices enable us to clean large, continuous surfaces efficiently. Our ROBINS are going to make their debut also at the airport in Prague in the near future.